The Royal Wedding Series by Merry Farmer and Caroline Lee
Six Brothers. Six books to find love with entirely unsuitable princesses. And six chances to save THE ROYAL WEDDING.
The Bodyguard's Prince - by Caroline Lee (Book One)
It's her job to protect him...but someone wants him out of the picture!

Crown Prince Alek of Aegiria is known for two things: his sense of duty and tradition, and being as drop-dead gorgeous as his brothers. His five younger brothers, whom he leads with a firm hand. They have a tendency to get into trouble, and without him, the whole palace would probably descend into chaos. So when their Queen mother surprises the princes with an announcement which will shake the entire nation, he know she's got his work cut out for him.

And then he's kidnapped.

Lt. Toni Dryden, the Crown Prince's bodyguard and not-quite-willing closest confidante, knows it's up to her to save the stuck-up prince's cute butt. After all, surely allowing her employer to be kidnapped is a black mark on her resume! But that's the only reason she's willing to move heaven and earth to save him...not because he's gorgeous,or makes her laugh with his dry sense of humor, or because of the way he kisses...

But it's going to take teamwork to get out of this mess, and Toni and Alek make a better team than expected. Too bad ex-cowgirl bodyguards are not princess material!
This book has a heat rating of 2.5/5 for language and mild physicality. Nothing graphic.
The Rock Star's Prince - by Merry Farmer (Book Two)
Prince Arne of Aegiria has always taken his responsibilities as Minister of Culture for his kingdom seriously and sought to raise the bar where artistic events are concerned. So when he is tasked with coordinating a concert on behalf of his mother, the queen—and told, not asked, that American pop singer, Fuchsia, will be the headliner—he is less than thrilled. Fuchsia represents the kind of over-the-top, tacky showmanship that he hates. The only bright spot in the coming fiasco is demure, intelligent Emma Sands, part of Fuchsia's entourage.

But not everything is as it seems.

Emma never set out to deceive Arne, but without her Fuchsia make-up and costumes, just about everyone mistakes her for a quiet groupie. And when Fuchsia finds herself falling into one embarrassing situation after another, incidents so bad they threaten relations between Aegiria and America, the last thing she wants to do is admit who she really is.

There's more to the mishaps that keep befalling Emma and her band, though, and with a little digging, she and Arne discover someone is trying to stop the monumental announcement planned for the end of the concert. Can they uncover the culprit before it's too late? And will Emma's big revelation bring her and Arne closer together or tear them apart?

PLEASE BE ADVISED: Steam Level - Hot....3.5 out of 5 with an "open-door" scene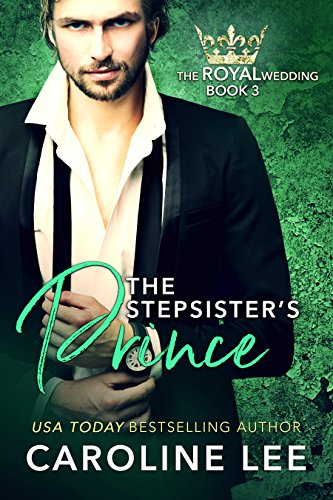 The Stepsister's Prince - by Caroline Lee (Book Three)
For someone who studies Vikings, he's like a dream come true.Too bad he's about to become family!

Prince Kristoff's mother--the queen of Aegiria--is getting remarried...to a bumbling, adorkable American scientist.And honestly, Kristoff couldn't care less, as long as he can be left alone to sail, free climb, hang glide, and all the other stuff he'd much rather be doing instead of sitting around the palace in a suit.

Except...his soon-to-be stepfather has the most charming (if slightly awkward) daughter. And Kristoff is finding himself very interested in her, especially when he finds out she knows how to sail.

Cassandra Hayes figured "cute" was the best she could ever hope to be, so when her soon-to-be-stepbrother--the hunky Viking look-alike Kristoff--asks her to be his partner in the upcoming Regatta,she's flattered. And excited. And nervous as heck. Add in the complications of a bet with a perfectly beautiful woman fighting for Kristoff--with Kristoff as the wager!--and Cass is in real trouble.

But the more time she spends with Kristoff, and the more they realize how well they mesh, the more Cass decides this is trouble she doesn't mind. Who cares if someone is trying to stop the royal wedding? Who cares if there's another woman intent on winning Kristoff? Who cares if Cass can't manage to go out for a sail without clumsily bringing down the mainsail?

Well, actually, that last one might be kinda important...
This book has a heat rating of 3 out of 5, due to the main characters' inability to keep their hands off each other. The sex takes place behind the bedroom door--which they thankfully close--but there's a lot of kissing going on!
The Pilot's Prince - by Merry Farmer (Book Four)
Prince Mikael "Mack" Magnusson has always been the black sheep of the Aegirian royal family. Instead of indulging in the perks of his royal status, he wanted to become a humble fisherman and to protect the environment. But his dreams were cut short when it was determined they weren't lofty enough, and ever since, he's been adrift, looking for a place to belong.
Gloria Swann belonged in the RAF as a combat support pilot, but when her ambition to become a fast-jet fighter pilot was denied, she too was left out in the cold, wondering where she fit in. All she's ever wanted was to stand up for a cause she believes in and to fight for what is right.
When Gloria literally crashes into Mack's life, just as the preparations for the royal wedding reach their climax, not only does Mack find himself with a powerful ally as another attempt to stop the wedding is made, he finds himself falling in love. The connection Gloria and Mack feel proves that soulmates do exist, and that love can conquer all.
And we might just get to see who's been trying to stop the royal wedding too…maybe….
PLEASE BE ADVISED: Steam Level - Hot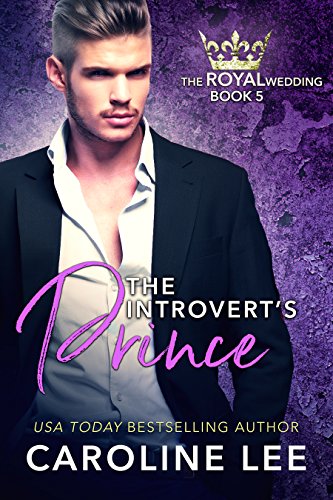 The Introvert's Prince - by Caroline Lee (Book Five)
They call him The Playboy Prince, and Viggo Magnusson doesn't really mind. After all, he's spent the last seven years carefully cultivating that persona and reputation…all to hide his greatest secret.

His son.

But now, only days before his mother's remarriage and a royal wedding event of a lifetime, Viggo has decided to share this secret—little Stefan—with his family. But for that to happen, Viggo must convince his co-conspirator, the boy's caretaker and guardian, to go along with the plan. The only problem is that his well-known charm isn't going to work on this particular introverted lady.

Marcia Lindqvist has been willing to stay under her father's formidable thumb in order to protect and care for her nephew, seven-year-old Stefan. The boy might not be physically perfect, but he is her entire world…well, him and Prince Viggo, who is in their lives as much as Marcia's father will allow.

But Marcia has spent her life as a wallflower, watching The Playboy Prince woo his way through the kingdom. Is there any way they could be happy together? All it will take is a few leaps of faith, and they both could get what they want…
But it will take Stefan being in danger to show them what they need.

(This book has a heat rating of 1/5)
The Journalist's Prince - by Merry Farmer (Book Six)
A Prince, a Journalist, and eighteen hours to save the royal wedding….

As the youngest member of the Aegirian royal family, Prince Johannes Magnusson takes his responsibility to his family seriously. So when his mother's wedding seems doomed at the last minute, he will stop at nothing to set things right. But when a prominent member of the royal family goes missing under suspicious circumstances, the search for answers uncovers more than anyone bargained for.

Journalist Tracy Minhall has embraced the island kingdom of Aegiria as her new home, mostly because of her intimate connection to Prince Johan. So when he needs her help to solve a royal mystery, she jumps at the chance to face danger. But not everyone is happy with her risk-taking ways, and the truths she uncovers could tear the royal family apart forever.

Will the royal wedding happen at last, or will the truth spell the end for the Aegirian monarchy?

PLEASE BE ADVISED: Steam Level – Hot…including one "open door" scene.